The CDN-T2E Coupling/Decoupling Network is specifically designed for testing cables and products for conducted immunity according to IEC / EN 61000-4-6 requirements. This model is designed to test products that uses a cable consisting of one unscreened balanced pair for communication. Cables like Unshielded Twisted Pair (UTP) are commonly used within telecom applications such as Ethernet.
The CDN-T2E can handle up to 2 Amps of current and uses RJ11 connectors for both EuT and AE connections. The Coupling port is a female BNC connector and is used for connecting the RF disturbance signal. The RF input can handle up to 40 Volt. Due to the non-painted bottom surface of the Coupling Decoupling Network, grounding the CDN is simple and effective.
This model CDN is IEC 61000-4-6 / CISPR 16-1-2 compliant.
Features:
Frequency range: 150 kHz to 230 MHz
Designed for IEC / EN 61000-4-6
One unscreened balanced pair
Connection Type (EuT and AE): RJ11 
Individual Calibration
Three Year Warranty
CDN-T2E Datasheet

CDN-T2E Impedance graph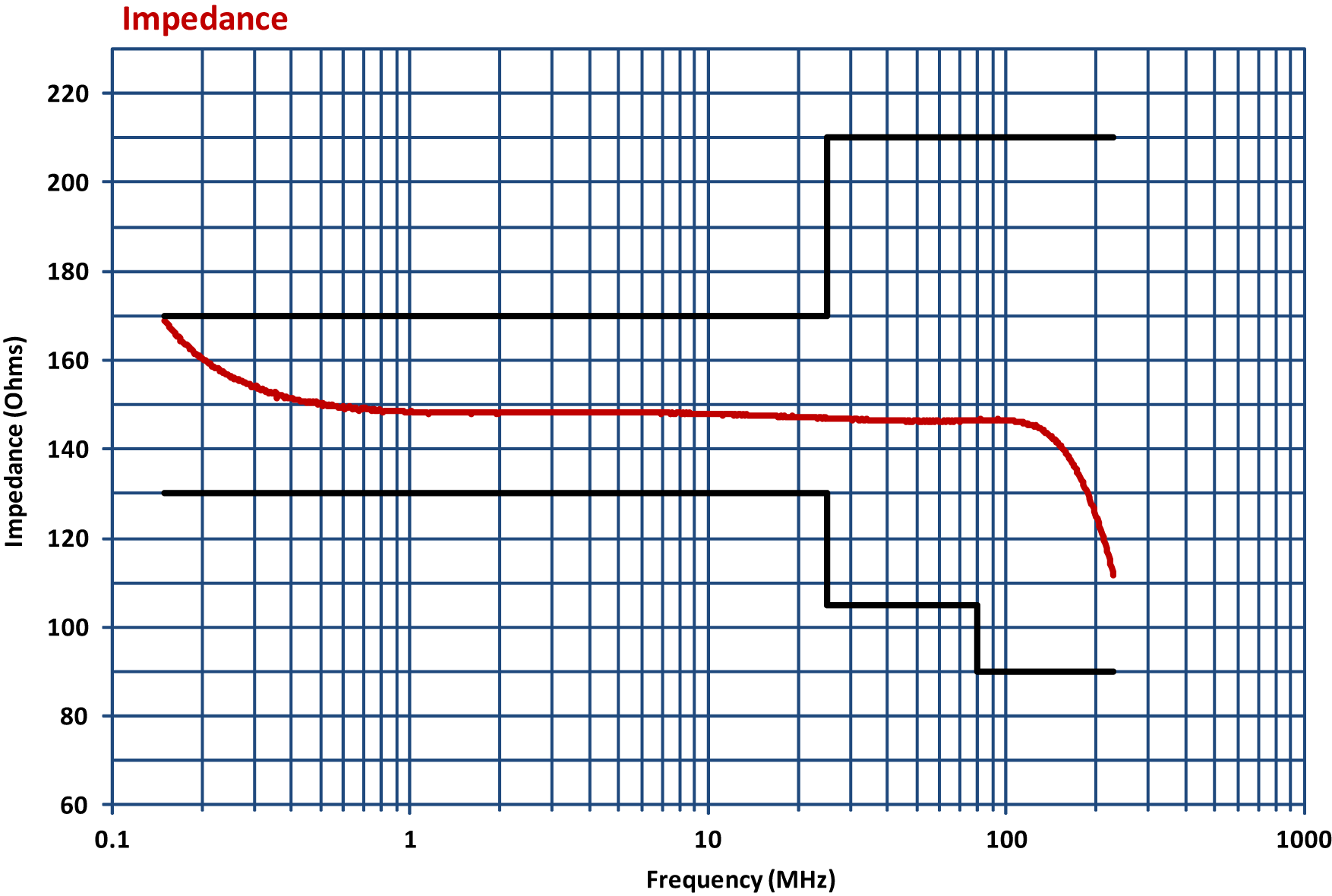 CDN-T2E Phase graph