The C75E model Coupling Decoupling Network (CDN) is developed for injecting disturbance signals on to screened coax cables. CDNs are used for testing devices for conducted immunity according to IEC / EN 61000-4-6. The CDN-C75E is specifically for testing devices that uses 75 Ohm coaxial cables for data transmission.
This model CDN has 75 Ohm BNC connectors for both Equipment under Test (EuT) and Associated Equipment (AE) power connection. It can handle up to 1 Ampere of current and 40 Volt of Radio Frequency (RF) Input Voltage. The coupling port for RF disturbance signal is BNC (female). Effectively grounding the device is easily achieved due to the non-painted bottom surface of this CDN.
The CDN-C75E meets the requirements stated in IEC 61000-4-6 and CISPR 16-1-2 standards.
Features:
Frequency range: 150 kHz to 230 MHz
Meets IEC/EN 61000-4-6 and CISPR 16-1-2
75 Ohm Coax Cables
Individual Calibration
Three Year Warranty
CDN-C75E Datasheet

CDN-C75E Impedance graph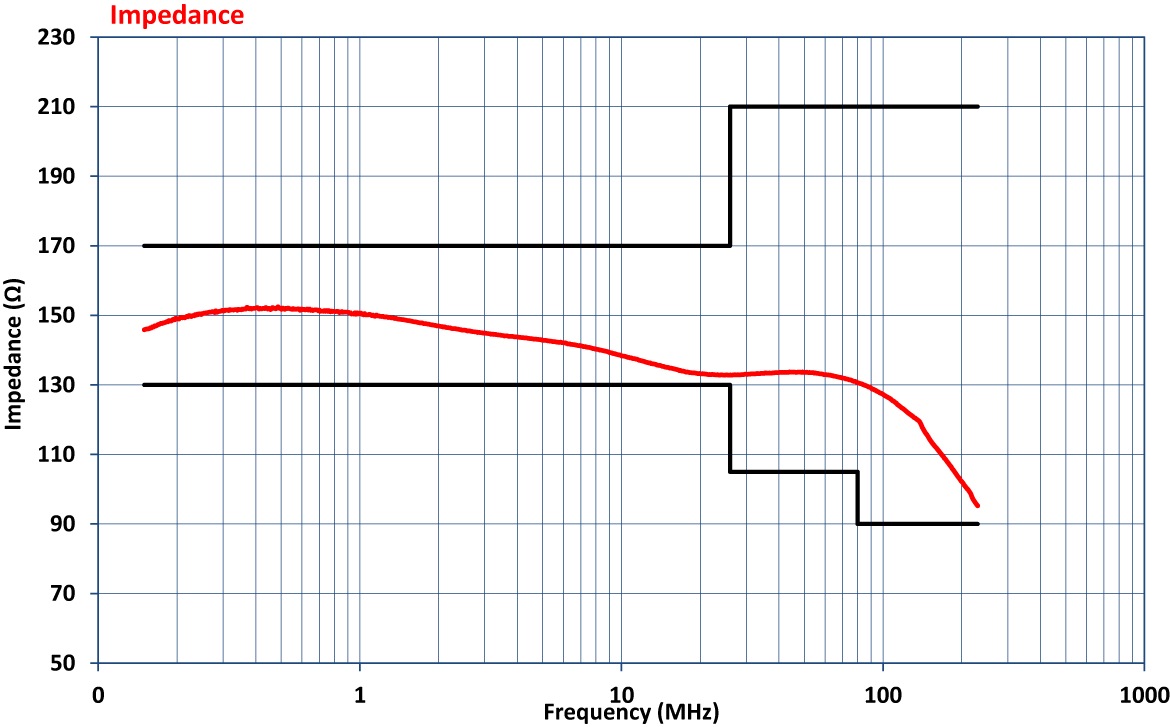 CDN-C75E Phase graph